Well, the BC Northern is located in Western Canada, so one of Canadas "institutions" shouldn't be missing on the layout. I'm referring to a Tim Horton's Café & Bake Shop of course.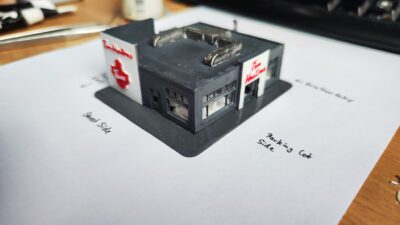 The 3D printed model is missing a few features and some of the lettering is simply too small to represents to scale, but for an FDM print that's fine. An SLA print will bring out more and crisper details I suppose.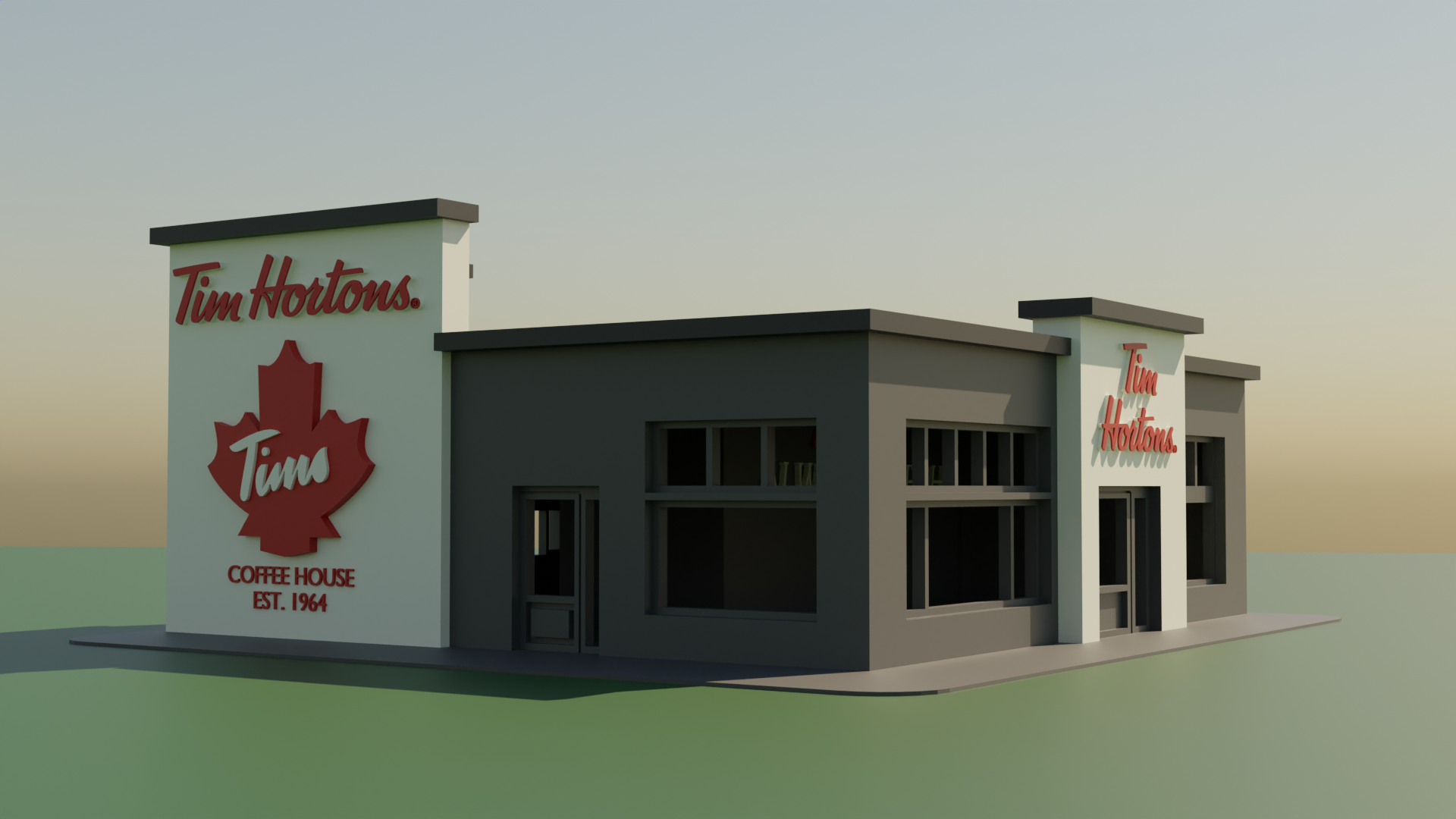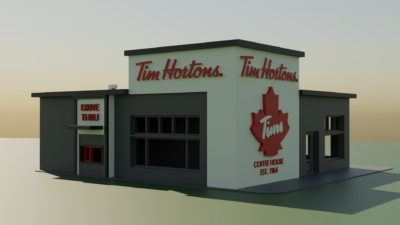 Searching the web and Thingiverse for reference and printable models without success, I ended up doing my own model, heavily influenced by the prototypes Designs, but with a unique look. The render above is my rough guide to the design and painting lateron.
Below are Photos of the 3D printed Model sans the Leaf Logo shown at the left of the building above.
The original or prototype style im going to is largely represented on this photo I found on the web: https://www.gdlodge.co.uk/wp-content/uploads/2019/12/Tim-Hortons03-1024×671.jpg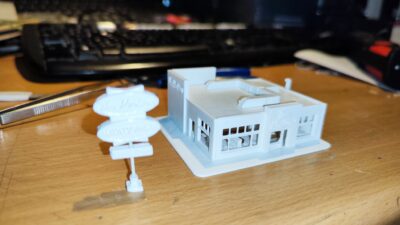 There are still a lot of Things to do. The logo on the signpost is an older or rather classic design. It printed well, but I want the more modern "Coffee Cup" sign, so this will be the next modeling step.
The interior is only a mock up. I might do A counter and menu signs as well as some interior walls as view blocks, but that will have to wait.