Following a request I received via e-mail a few days ago, I got back to my ship models, which I originally intended to upgrade for 3D printing. Well RL took its toll and that didn't happen. And it won't happen anytime soon, I suppose. But I have a few renderings to share.

Non of these vessels (models) are ready for print and they don't follow the prototype too closely. Especially the Bourbon and Esvagt ships below (same ship, different color scheme, none resembling the named prototypes).
Bourbon AHTS
Although the ship is named Bourbon Orca, it doesn't resemble the prototype. It just a playful approach to test die model's quality unter natural light conditions (rendered).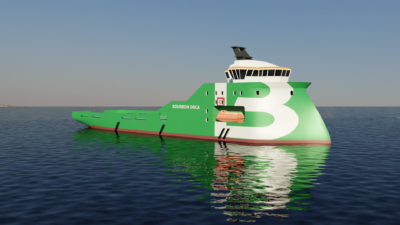 ESVAGT Vessel
Well it's the same ship as above, so there's not much more to say.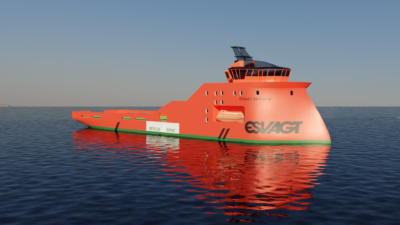 Northern Heaver AHTS
My variant of the ALP Striker – unfinished, but the shape of the hull and superstructure are quite nicely recreated. Unfortunately the hull is very low poly and will have to be remade someday. I hope to master Marcus Boles PolyCAD ship construction software by then.