At the End of the last year, I got my hands on a KASLO Shops Distributing model of the C40-8M. While preparing the model for the build, I am also taking measures, comparing them toba drawing in the Model Railroader Magazine (from back when) and blocking out a 3D printable model of it.
And for comparison some Photos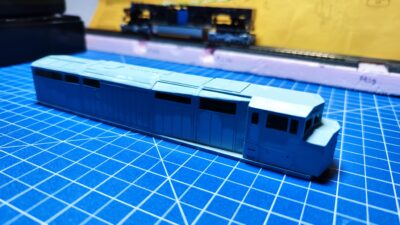 Here is a reference Model on TinkerCAD: https://www.tinkercad.com/things/iBp3PxTBH1l
And my remix (just to save the file): https://www.tinkercad.com/things/iIPKxLsrL6i
Dofasco HTC-Trucks
Today I started on the Dofasco HTC-Trucks for the model. I build the frame in Blender, using a scan from a Model Railroader drawing and the Trainiax drawings and reference photos by Michael Eby. Not all details are implemented yet, but its coming along. Renders below.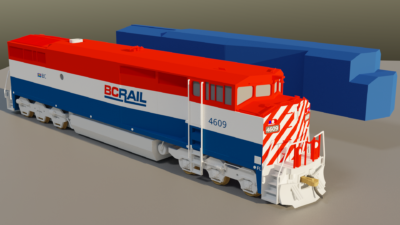 Obviously some detail is still missing, e.g. the brake detail and some bolts and bolsters, but I'll get to that later. Stay tuned.