Today I thought about which buildings I would like to create in HO. Ideally, these should also be placed somewhere on the planned system or adorn one of the possible expansion modules. The list is only a preliminary consideration for now. Is likely to change.
Tidewater Wharf Boat Dock and Side Structures
Fiskars Lighthouse on Victoria Island
Troels Kirks Seafood Cannery
Ever since I've seen Troels Kirk's layout, I wanted to replicate the cannery in HO scale. There was – I think – a craftsman kit of that structure with an interesting warehouse annex connected via an enclosed walkway, which I like a lot. So that's probably what I'm going to create. I started first iterations of the main building.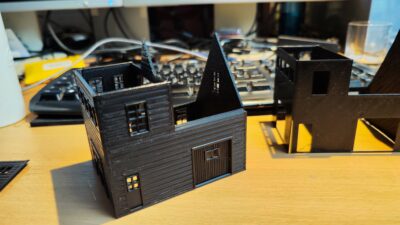 Eric's Boat Building
BIS Waterfront